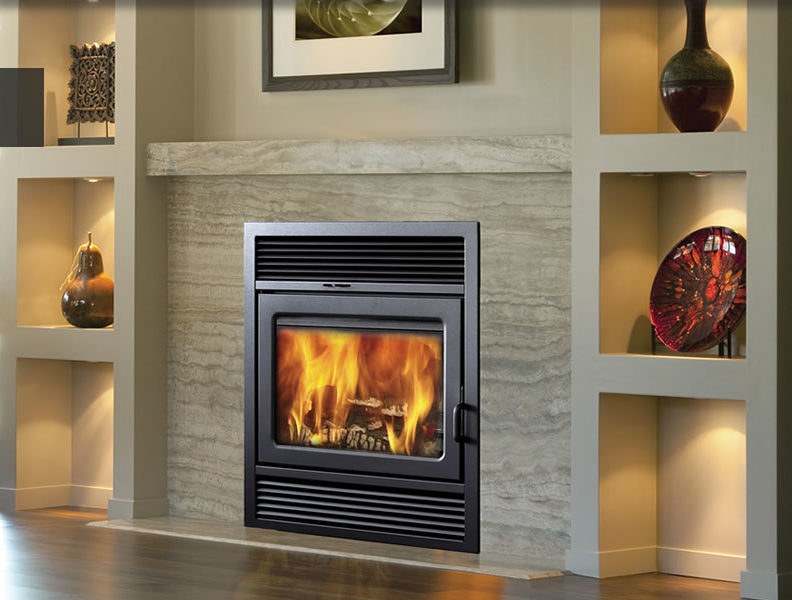 Supreme Fireplaces Inc. has been manufacturing quality wood burning fireplaces since 1981 when its founder, Emmanuel Marcakis, made his first firebox insert in his garage from steel scrap material to improve the efficiency of his natural fireplace which provided very little heat. Since its early days, Supreme has become a leading developer of wood burning fireplaces.
Our products remain unique with an interior composed solely of stainless steel allowing a quicker transfer of heat and a faster startup with no maintenance required. With our innovative team of engineers and research and development facilities, we offer a complete line of award-winning products that can heat larger areas than most leading brands on the market.
Throughout the years, we have earned a reputation for providing our customers with quality products that will serve a lifetime. In order to ensure maximum quality control, all operations from the welding to the assembling and painting of our products are completed in our factory located in Montreal, Canada.
Our creativity and quality awareness are not only limited to fireplaces. We also manufacture flexible stainless steel liners and offer complete liner kits. Our liners are fabricated with an interlock system making them more resistant and of superior quality.
We continuously strive to improve our fireplaces and develop new ones in order to satisfy the needs and demands of our clientele. We dedicate ourselves to our customers through quality fireplaces that will provide lasting heat and comfort for years to come.
Have a question about an above product?
Give Us A Call – (830)997-8621  or  (800)997-8621