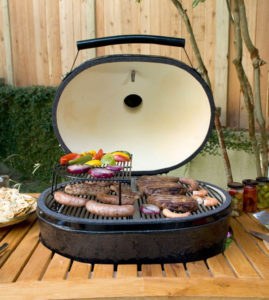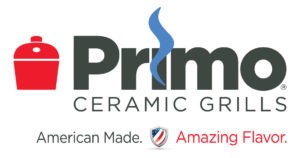 Graduate to the next level in cooking and grilling and break away from everyday tastes and the routineness of cooking on an ordinary, metal grill or indoor oven! Experience the thrill and ultimate satisfaction of preparing hands down, the most sensational foods imaginable with a ceramic cooker!
Ceramic efficiently retains heat, locking in moisture and flavor. Smoke for 20 hours at temperatures as low as 180F°, or turn up the heat to more than 750F° for the perfect seared steak!
Primo Grills are the only ceramic grills manufactured in the USA. Each cooker is hand-made and carefully inspected for quality before it leaves the factory, so you can feel secure about your investment. With the patented Primo oval-shaped grill you get the finest, most efficient ceramic composition and largets cooking surface on the market today!
Check out some of Primo Grill's Recipes!
Have a question about an above product?
Give Us A Call – (830)997-8621  or  (800)997-8621