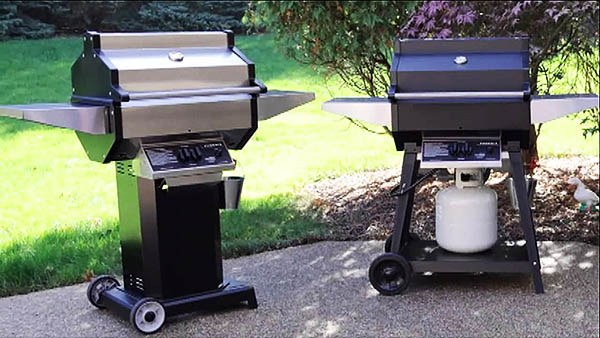 Today outdoor cooking is no longer just a summer tradition. You can enjoy that great outdoor flavor year-round, regardless of weather.
Phoenix Grills will withstand the harshest environment, ensuring a lifetime of trouble-free service and a cooking system that will meet your outdoor cooking expectations each and every time.
Constant improvements has led to creating SearMagic© cooking grids and warming racks, a patented "H" style stainless steel burner, no-rust exterior construction, exclusive GASLOW fuel indicator and leak detector, just to name a few. Phoenix Grills are specially designed to perform at maximum levels in quality, performance, functional convenience, versatility and home appeal.
Have a question about an above product?
Give Us A Call – (830)997-8621  or  (800)997-8621