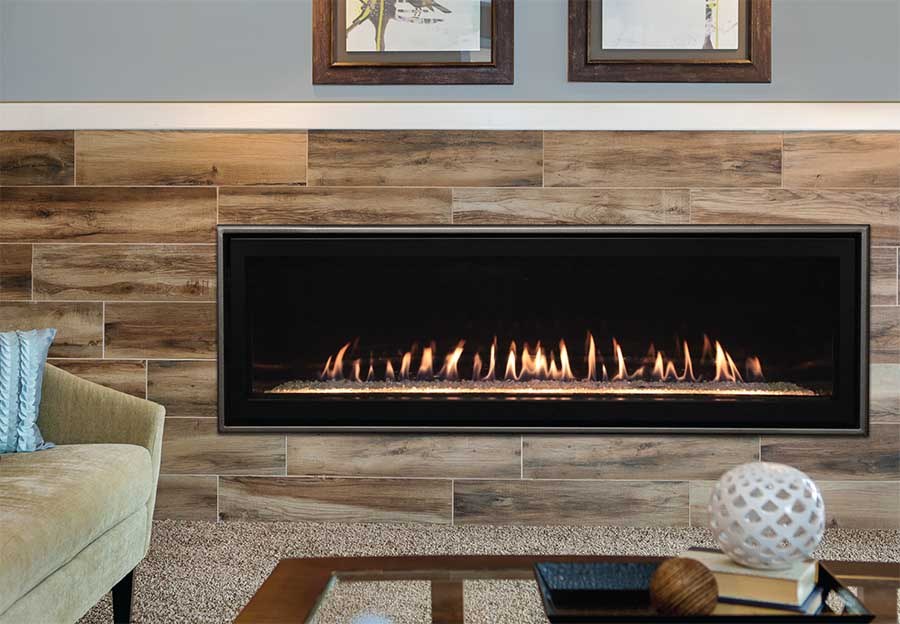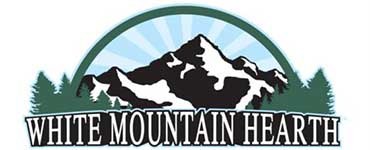 White Mountain Hearth's (by Empire  Comfort) Clean-Face Deluxe models feature our Contour tube-style burner, designed to complement the hand-painted ceramic fiber log set, and produce a natural dancing flame. The Clean-Face Deluxe Fireplace comes with a discreet air distribution channel that eliminates the look of louvers, yet still allows you to operate the optional blower. It features a large tempered glass window that provides an unobstructed view to the log set. Choose an optional liner to customize your fireplace. Designed for in-wall installation, your Direct-Vent fireplace can be finished with tile or other non-combustible material, which conceals the outer edge of the fireplace to provide a true built-in appearance.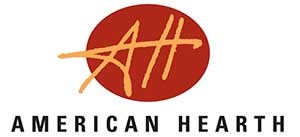 American Hearth's (by Empire Comfort) Direct-Vent system uses two vent pipes – one draws air in from outdoors to support combustion. With its strong horizontal lines, a American Hearth's Linear Direct-Vent Fireplace adds drama to your décor. At up to 34,500-Btu, it features a large ceramic glass window (more than 700 sq. in.) that provides excellent heat transfer and contributes to its exceptional efficiency. Up to a full five feet wide, it provides the perfect scale for today's large spaces – from a spacious family room to a hotel lobby to an upscale restaurant.
Have a question about an above product?
Give Us A Call – (830)997-8621  or  (800)997-8621