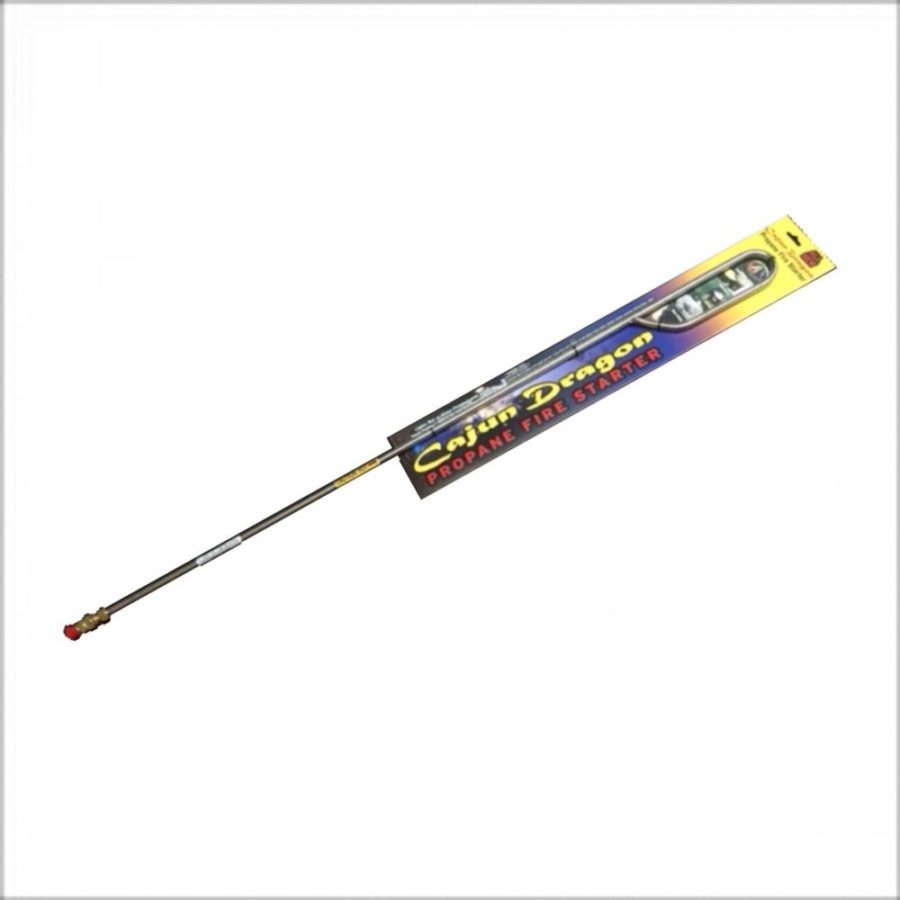 Tyson Mathews was at his deer camp in Poplarville Mississippi for the week enjoying his last few days of vacation with family. After everyone came in from the evening hunt on that chilly evening, a camp fire seemed to be the perfect way to end the day. The fire proved to be very difficult to light because the firewood had been rained on for a few days. This was the last time Tyson ever had trouble building a fire. The Cajun Dragon was born. Tyson shared this idea with his father Dave Mathews and the two of them worked together and took the Cajun Dragon from an idea and made it a reality.
If there is a need for a fire of any kind in the outdoors the Cajun Dragon will quickly do it. This propane fire starter works great for starting a fire in your fire pit, bon fire, BBQ pit, or smoker. Other uses include burning weeds, fields, brush piles, etc. It works well for cooking over which eliminates the need to have other appliances such as a portable gas stove. This device can also be used to cook over in your charcoal BBQ pit, simply slide it in the pit and start cooking
Have a question about an above product?
Give Us A Call – (830)997-8621  or  (800)997-8621