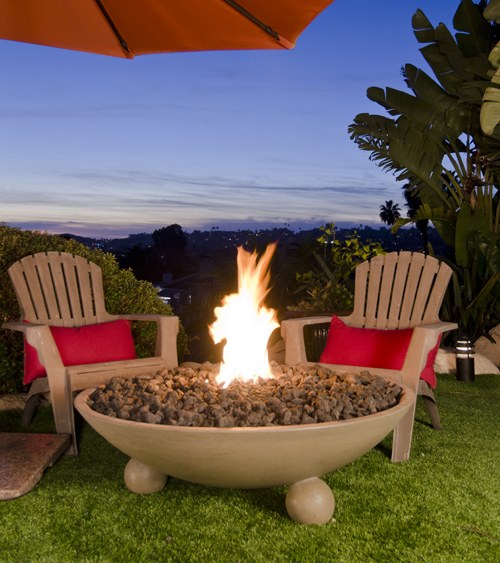 Homeowners all over the country have come to realize the allure of fire in their backyards. Fire brings warmth, glow and serenity, encouraging us to relax and unwind. American Fyre Designs exterior fire features enrich your outdoor living space and turn your patio into an outdoor sanctuary inviting conversation that flows well into the night – even when there is chill in the air.
From fireplaces perfect for cuddling up under the stars, to fire tables ideal for entertaining, to fire falls that combine the charm of fire with running water, each product is expertly crafted from innovative glass fiber reinforced concrete (GFRC). GFRC derives its strength from a dosage of alkali-resistant glass fiber and acrylic polymer that results in durable concrete to withstand the outdoor elements. Modularly constructed as easy-to-assemble components, American Fyre Designs products fit easily into almost every backyard, making installation fast and simple.
Have a question about an above product?
Give Us A Call – (830)997-8621  or  (800)997-8621